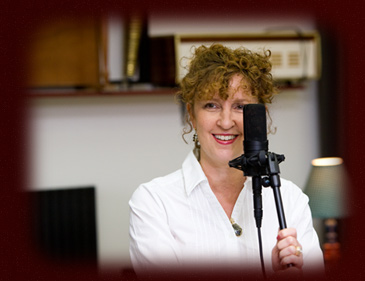 Deborah Ann Capece


Vocalist, Songwriter, Pianist

With the release of 3 new records, Deborah Capece deepens the scope of her musical journey.

Ms. Capece currently teaches voice and piano in southeastern Pennsylvania. She is a graduate of Kutztown University's Music Program, earning a Bachelor of Arts in Voice Performance.

As a singer, Ms. Capece has a special love for musical show tunes and the standards. As a pianist, she enjoys the same, as well as jazz arrangements and classical music, especially from the Romantic Period.
Voice
Deborah Capece began "seriously" singing at the age of thirteen when she was awarded a vocal scholarship by Mr. Roy Wilde, a graduate of the prestigious Vocal Arts Academy of Philadelphia, and an accomplished baritone.
Ms. Capece has studied with various teachers since receiving her scholarship including Warren Oatie of the Wyomissing Institute, Cathy Goldenbaum Clark of the Philadelphia Opera Company, Dr. Dennis Williams and, more recently, Carol Bayard, a principal soloist with New York City Opera, who has sung leading roles alongside of singers like Placido Domingo, Luciano Pavarotti, Beverly Sills and Sherill Milnes, to name a few.
Piano
Ms. Capece's piano studies began at age ten. Her teachers have included graduates of Temple University's Music program and Julliard.
Composition
Ms. Capece began composing eighteen years ago and was mentored during her college studies by the late Dr. Samuel Bellardo who was an accomplished concert pianist and distinguished composer of opera and oratorio.
She has written well over two hundred compositions for piano and voice which include instrumental ensembles, choral works, hymns, praise songs and one sonata for piano and violin. Ms. Capece has written the musical score for two Christmas musicals and has published choral music.
Performance
Ms. Capece performs throughout the Greater Philadelphia area. She has soloed with the Valley Forge Pops and Ambler Symphony, The Bill Edgar Jazz Ensemble and The Bobby Vito Jazz Express, in venues such as the Cricket Club of Philadelphia, Upper Gwynedd's Summer Concerts in the Park, and The Skippack Roadhouse, to name a few.
She has performed her music in a multitude of environments including churches, outdoor events, festivals, and fundraisers.
In addition to performing her own works, she has developed an interactive Meet the Composer program where attendees are introduced to the lives and music of various renowned composers such as Irving Berlin and Rogers & Hammerstein to name a few. This popular show has been performed in retirement communities throughout the area.
She lives in Upper Montgomery County with her husband Dominic and their Boston Terrier, Mr. Mugs and Oliver the cat. She has two grown children, Gina and Dominic III, and is the grandmother of three little boys.